Garfield Pharmacy
Live, Work ▼ > Meet Your Locals
Providing you with a wide range of
health products and professional services
Your local pharmacy is located in the Main Street in Garfield. We are easy to find as we are next door to the Australia Post Office. For your convenience, the Garfield Medical Centre is also located within our premises. This makes it easy to see your doctor and have your prescriptions filled quickly.
healthSAVE Garfield Pharmacy has been dedicated to serving the local community for more than 5 years. We are committed to finding the best health solutions to keep you happy and healthy all year round. Visit us in-store for professional advice, trusted health services, and a large range of products.

We are wheelchair accessible.

Parking is easy. There are car parking spots right outside the pharmacy.
Meet, Narai, your local pharmacist here at healthSAVE Garfield Pharmacy. Narai is a caring, reliable professional with years of experience in the pharmacy industry. For any queries about medicines or health care products, pop in to see Narai and her team for accurate, trusted advice.
Narai and Kim
Jenny and Emma
Accredited Quality Care Pharmacy

Aged Care Services

Blood Pressure Checks

Blood Pressure Monitoring

Complementary Medicines

Compounding Referral Service

Diabetes Agent (NDSS)

Diabetes Management

Dispensing Services

Document Certification

Equipment hire

Flu Vaccinations

Free to join loyalty Club

Haircare products

Immunization Service

Local Deliveries

Medical Centre
Medical Certificates

MedAdvisor

Medication Packing

Medication Review

Medication Review Service

Natural Health

NDSS sub agency

Personal Medication Packs (Webster Packs)

Prescription Reminder

Prescription Management

Professional Pharmacist Advice

Return of unwanted medicines

Skin Care

Vaccinations

Vaccinations – Travel & Flu

Vitamins

Wound Management
Products:
We stock a wide range of products designed to enhance your quality of life and improve your wellbeing. We have many products to treat common ailments such as pain and fever, colds and flu, allergies, sore eyes, skin conditions, muscle aches, cramps, digestive issues, and more. Speak to our friendly team to find the right product for your needs.
We also carry a range of vitamins and supplements for those looking for a natural solution. Popular vitamin brands in stock include Swisse, Amplio, Blackmores, Nature's Way, Nature's Own and Blooms.
Most Popular Services:

NDSS Sub-Agent
Our pharmacy is a sub-agent for the NDSS (National Diabetes Services Scheme). If you've been diagnosed with diabetes and are a member of the NDSS, you can access the products and services available through the NDSS right here at our pharmacy.
Flu Vaccines

For adults aged 65 years and over, we provide flu vaccines with no prescription required. Phone our friendly team on 5629 2408 to book your flu vaccine appointment.
Webster Packing

If you take multiple medications, our webster packing service is a great solution to ensure you take the right dose at the right time. Medications are safely sealed within blister compartments that make it easy to see if the medication has been taken.
Frequently Asked Questions:

Q: Do you have anything to help with my dry sensitive skin?
A: Yes. We have extended pharmaceutical skin care ranges from QV to MooGoo that will help cleanse, replenish, and soothe dry sensitive skin.
Q: Can I have my blood pressure checked at your pharmacy?
A: Yes, you can. Simply visit us in-store and one of our friendly team members can check your blood pressure.
Q: Do you have medical aids and equipment for hire?
A: Yes, we do. Come and explore our range of medical and mobility aids we have for hire
Sponsor Business

Your Local Health Specialists
73 Main Street

Fax: 03 5629 2885
Email: garfieldpcy@yahoo.com
Opening Hours
Monday - 9.00am - 5.30pm
Tuesday - 9.00am - 5.30pm
Wednesday
- 9.00am - 5.30pm
Thursday
- 9.00am - 5.30pm
Saturday
- 9.00am - 1.00pm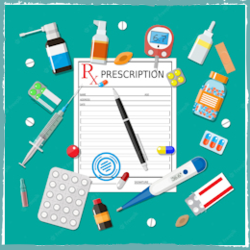 As the days get shorter and the temperature drops, it becomes easier to stay indoors, exercise less and eat fewer fresh fruits and vegetables. But the winter weather shouldn't mean your healthy habits take a backseat. To maintain your health and well-being, try some of these simple steps.
Buy in-season fruits and veggies, such as apples, carrots, cauliflower and potatoes.
Eat plenty of fibre. Porridge made from whole grain oats, vegetable soups and vegetarian bean chilli are all good options that will keep you satisfied.
Keep your portion sizes in check. It can be easy to over-serve foods, such as rice, pasta and potatoes. Try using smaller plates or bowls when eating starchy foods – you'll not only eat less, you'll also have more space for vegetables.
Be sure to rug up if you'll be engaging in outdoor physical activity. If the thought of doing anything outdoors is too much or joining a gym just isn't your thing, increase your incidental exercise indoors – take the stairs, clean the house or schedule standing meetings at the office.
Incorporate a fitness program that includes both aerobic exercise and resistance training.
You still need to stay hydrated, even in the cooler months. Make sure you drink enough water each day and think outside the box – a cup of hot tea counts towards your daily fluid intake.
Reference: Mater Health and Wellness. Winter nutrition tips.
Available from: http://wellness.mater.org.au/Articles/Winter-Nutrition-Tips