Ultimate Indulgence
Live, Work ▼ > Meet Your Locals
Established in Garfield for over 12 years
Ultimate Indulgence was established 22 years ago and recently celebrated 12 years in their Garfield Clinic. Founder and owner
Michelle has been a beauty clinician for 22 years and more than 8 years brow tattooing. She has trained with national and international renowned artists to keep up with new developments, techniques and trends and is always highly recommend by our clients.
She believes in using the best equipment and pigments available and maintains the highest standards when it comes to hygiene and safety.
Eyebrow tattooing is one of the fastest growing beauty treatments. Getting your eyebrows tattooed is a great way to add instant shape and an attractive frame to your face.
We offer semi-permanent cosmetic tattooing procedures that produce consistently beautiful natural results.
Some of Michelle's work - use the slider to see the before and after effect
Follow Michelle's Cosmetic Tattoo account for more before & after's @cosmetictattooingbymichelle
---
New to Ultimate Indulgence in Garfield
LED & MASSAGE perfect combo 😍
⚡️REST | RELAX | RECHARGE your face & body cells
⚡️Anti-Ageing stimulate collagen production
⚡️Skin Rejuvenation for an overall GLOW
⚡️Kills acne causing bacteria
⚡️Excellent for wound healing injuries
⚡️Increases serotonin levels (our feel good hormone)
and LED does so much more 😍
Combine this with Australia's BEST reclining massage chair and you will be in heaven 😍 Improve both your physical and mental well being all in one session.
Targets acupressure points over your entire body 👇🏽
Releases muscle tension and promotes healthy blood circulation.
Revitalise and improve your overall health and well being with 2 state of the art technologies. Absolutely incredible duo covering you from head to toe and now available @ultimateindulgence
Who Want's to Relax & Glow?

---
Sponsor Business
Your one-stop for all beauty treatments

Shop 1/91 Nar Nar Goon
Longwarry Rd
Opening hours:
Tuesday – 9.30am – 5.00pm
Wednesday- 9.30am – 6.00pm
Thursday – 9.30am – 8.00pm
Saturday – 9.00am – 1.00pm
Cosmetic Tattooing
BBL /IPL /SHR Clinical Treatments
Lash Lift & Tinting
Cosmetic Injectables
Spa Body Treatments
Advanced Facials
Skin Needling & Peels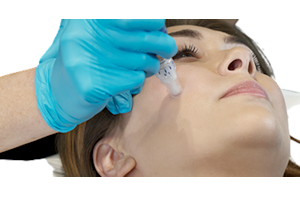 Spray Tanning