Sponsor Business - Little Miss Hangry
Live, Work ▼ > Sponsor Businesses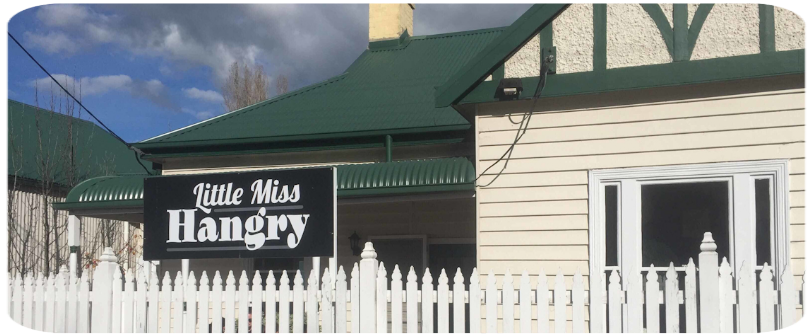 Sponsor Business
A boutique cafe set in a converted cottage
Opening Hours:
Located only one hour out of Melbourne's CBD, Little Miss Hangry (LMH) has proven to be a leading café in the West Gippsland railway township of Garfield since it was established in 2016.
Based in a converted cottage, LMH focuses on creating an environment for everyone. Foodies and travellers alike come to this inviting café to experience a warming environment that truly feels like home.
Using as much local produce as possible, the chefs of LMH develop meals to tantalise the taste buds. With the menu everchanging with the seasons, there's always something new to be enjoyed at Little Miss Hangry.
After you have hiked Mt Cannibal, why not grab one of LMH's Beef Burgers with their very own House made Burger Sauce?
Don't forget the kids on your visit either, LMH have you sorted with their very own Kids menu - from Waffles and Ice Cream to a Cheeseburger.
We can't wait to see you!