Sponsor Business - Garfield Pharmacy
Live, Work ▼ > Sponsor Businesses
Sponsor Business

Your Local Health Specialists
73 Main Street

Fax: 03 5629 2885
Email: garfieldpcy@yahoo.com
Opening Hours
Monday - 9.00am - 5.30pm
Tuesday - 9.00am - 5.30pm
Wednesday
- 9.00am - 5.30pm
Thursday
- 9.00am - 5.30pm
Saturday
- 9.00am - 1.00pm
Your local chemist, Garfield Pharmacy, provides a wide range of health products and professional services to keep you happy and healthy all year round.
Our pharmacy is a sub-agent for the NDSS (National Diabetes Services Scheme). If you've been diagnosed with diabetes and are a member of the NDSS, you can access the products and services available through the NDSS right here at our pharmacy.
If you take multiple medications, our Webster packing service is a great solution to ensure you take the right dose at the right time. Medications are safely sealed within blister compartments that make it easy to see if the medication has been taken.
For anyone 10 years and over, we provide flu vaccines with no prescription required. Phone our friendly team to book your flu vaccine.
Crutch hire is available for those who need it.
Be sure to check our Winter Wellness below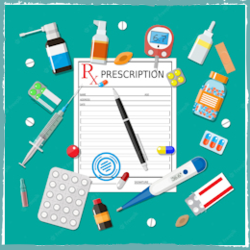 Now available at your Garfield Pharmacy
Healing Balms
Manuka Natural Face Care
Natural Body Care
Therapeutic Skin Care
Natural Choice
Organic Products
Great Pretenders
Boutique Jewellery Collection
Natural Choice
Organic Products
🌿
Do you suffer from uncontrolled chronic pain, anxiety or sleep problems?
🌿
🌿
And you find your current medications are not working well?
🌿
🌿
Come and speak to our pharmacist to check your eligibility and start your prescribed plant based medicine journey today.
🌿
🌿
Garfield Pharmacy team
🌿
ph 5629 2408
73 Main St Garfield