Sponsor Business - Garfield Community Shop
Live, Work ▼ > Sponsor Businesses
Sponsor Business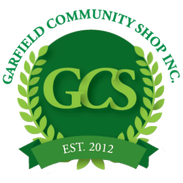 Garfield Community Shop

71 Main Street

Opening Hours
Monday to Friday
9:30 AM - 4:30 PM
Saturday

Sunday
The Garfield Community Shop is a voluntarily run shop selling second hand goods at reasonable prices.
Our shop is like your old-fashioned Op Shop packed full of great bargains.
We stock clothing, shoes, books, bric-a-brac, small electrical goods and furniture.
All profits raised by this shop are fed directly back into the local community.
New volunteers are always welcome.
Our new jewellery cabinet