Sponsor Business - Unlock Real Estate
Live, Work ▼ > Sponsor Businesses
Sponsor Business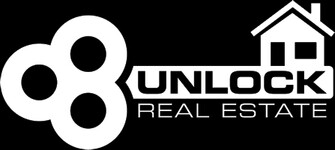 Residential Property Management

Commercial Property Management
The building blocks of Unlock Real Estate
GEMBROOK │ GARFIELD │ NYORA │ KORUMBURRA
The building blocks of Unlock Real Estate – trust and commitment. What better way to introduce Unlock Real Estate than to use the words of our clients - committed, dedicated, knowledgeable, patient and tenacious. These are all vital traits of a highly successful real estate agency. Whilst specialising in rural properties and development opportunities, Unlock Real Estate also sells residential properties such as homes, units and off the plan properties.

So what's different about Unlock Real Estate? Keeping the process simple and establishing long term agent/client relationships built on trust sees existing clients returning to buy and sell their second and third properties. Our mission is to help each individual clients as we take them on a journey of unlocking their potential as property buyers, sellers and investors. The ultimate prize is assisting clients to realise their real estate dreams.
FREE rental property management for the first 3 months
come in and provide details
" James & Andrea Martin "
Rachel was always friendly and easy to deal with. Very professional. Worked hard for both seller and purchaser giving a fair result. Very knowledgeable. Her bubbly and friendly personality makes her a pleasure to deal with.
Uses social media in the most efficient way hence gets good exposure. Good fun videos and photos on face book. Her photographer took amazing photos.
Thanks for selling our home.
-
Rachael Woodham
Director
" Julie Suzanne "
Rachael is one in a million. Never over 30 years have I had such a professional service with one of my properties.
Rachel is the hardest working Agent I have ever met, going above and beyond what is needed to sell a property.
Her marketing was exceptional, the photos superb and a great result with the price.
I would recommend her to anyone wanting, honesty, integrity, and determination.
-
Natascha Verkaik
Sales Consultant
Melanie van Strijp
Property Manager
Alyssa Johnston
Property Manager
Louis Durrell
Sales Agent