Sponsor Business - Victorian Coastal Floors
Live, Work ▼ > Sponsor Businesses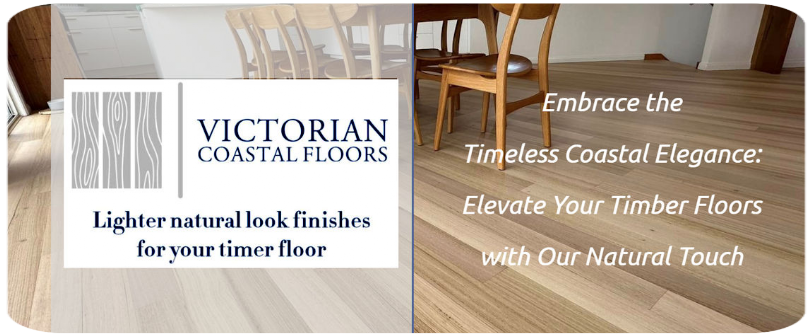 FLOOR MAINTENANCE
- FLOOR SANDING
- FLOOR POLISHING
Dustless sanding and coating of timber floors and stairs.

Make the Right Decision for Your Hardwood Floors.
Our aim is to give your damaged timber floors a clean and fresh look.
Specialising in lighter natural look finishes for timber floors prone to yellowing over time.
We offer everything you need to enjoy the elegance and beauty of freshly finished hardwood floors in your own home or business.
We're dedicated to providing our clients with the best possible service, and we pride ourselves on our attention to detail and commitment to excellence.
We service most eastern and southeastern Melbourne suburbs including Phillip Island.
Sponsor Business
Floor Sanding & Polishing