Lulu's Lolly Shop
Live, Work ▼ > Meet Your Locals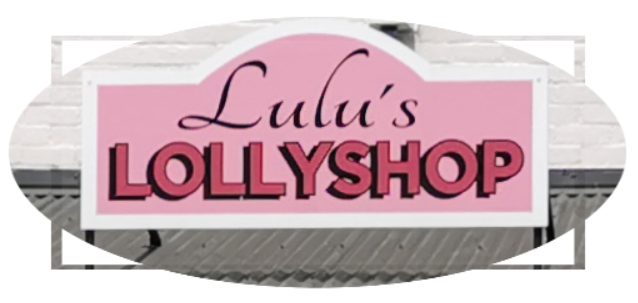 OLD SCHOOL LOLLIES AND TREATS AT
GARFIELD'S
LULU'S LOLLY SHOP!
Established in 2018, Lulu's Lolly Shop is a local confectionary store in the West Gippsland railway township of Garfield - located only one hour out of Melbourne.
Owned and run by Lucinda (Lulu) Koesemans, the old school lolly shop brings a special something to Garfield with its bright façade and pink pop that is full of fun and colour.
Positioned in the centre of Garfield's main strip with a variety of delicious eateries and divine boutique gift shops on each side, Lulu's Lolly Shop is housed in a gorgeous heritage building with polished floors and high ceilings.
Boasting old school charm and nostalgia all round, Lulu's showcases a variety of sweets that have stood the test of time such as Edinburgh Rocks, Rhubarb & Custard boiled sweets and Toffee Bon Bons. Lulu's also caters for younger generations with an abundance of popular American style candies frequently supplied from overseas.
As a lover of storytelling and creating new connections, Lucinda opened Lulu's Lolly Shop as a way to meet and get to know the people from Garfield.
Lucinda's passion for obscure lollies has led her to finding amazing treats from all around the globe. This has been widely encouraged by her customers, who regularly come in with suggestions of confectionery. From a scarily sour range of lollies to the finest Belgian Chocolates, there is something for all taste buds at Lulu's!
However, Lulu's is more than just a lolly shop! Lucinda's infamous Ice Cream Cakes are perfect for any celebration, whether it's a birthday or Christmas - Lulu will create a different design every time.
So, on your next day-trip to West Gippsland, make sure to pop into Lulu's Lolly Shop for a delicious treat (or two)!



Kids and adults alike are sure to utter squeals of delight at the range as they step through the door of the old-fashioned country-town lolly shop.

The shop is home to a massive range of sweet treats from around the world, from Swedish Fish to Scottish Rock and the ever-popular Twinkies. And yes, they even have Caramilk on the shelves.




Mums, dads and grandparents will find themselves taking a trip down memory lane as they rediscover the goodies they loved in childhood, while a new generation will enjoy the variety of more modern sweets.




If you're after a cooling treat, there is an ice-cream cabinet with favourite flavours just waiting to be scooped.




Shop owner Lucinda is happy to whip them up into a delectable ice-cream cake for those special occasions (or just for a mid-week treat). In fact, ice-cream cakes are one of her most popular products.









Sponsor Business
Lollies and chocolates for all ages
87 Main Street