Sponsor Business - Ultimate Indulgence
Live, Work ▼ > Sponsor Businesses
Sponsor Business
Your one-stop for all beauty treatments

Shop 1/91 Nar Nar Goon
Longwarry Rd
Opening hours:
Tuesday – 9.00am – 5.00pm
Wednesday- 9.00am – 6.00pm
Thursday – 9.00am – 8.00pm
Saturday – 9.00am – 1.00pm
Welcome to Ultimate Indulgence

We specialise in

Cosmetic Tattooing
Michelle founder & owner of Ultimate Indulgence specialises in Cosmetic Tattooing. She recognises that every client is unique, so each tattooing procedure is customised to the client's individual facial structure and features creating the perfect look for your face. We offer semi-permanent cosmetic tattooing procedures that produce consistently beautiful natural results.
Michelle has trained with national and international renowned artists to keep up with new developments, techniques and trends. She believes in using the best equipment and pigments available and maintains the highest standards when it comes to hygiene and safety. The longevity of tattooing varies from person to person so there are no guarantees how long colour will last. Everyone's skin will hold the colour differently.
Cosmetic Tattooing
BBL /IPL /SHR Clinical Treatments
Lash Lift & Tinting
Cosmetic Injectables
Spa Body Treatments
Advanced Facials
Skin Needling & Peels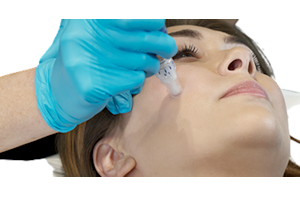 Spray Tanning