Small to Medium
Business Administration
Small to Medium
Business Administration

A selection of John's past and present creations
Click on photo to enlarge
Small to Medium
Business Administration
Small to Medium
Business Administration

PLEASE VISIT OUR VALUED SPONSORS
Click on any picture to view more details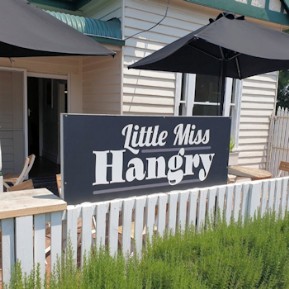 Local wine and food made by hand from the ground up. Award-winning, single estate cool climate wines by Pat and Kirsten Hardiker
Ozz Organic is 100% locally owned and made in Garfield, Victoria. We pride ourselves on having operated for over 10 years supplying our products throughout Australia.
Located only one hour out of Melbourne's CBD, Little Miss Hangry has proven to be a leading café in the West Gippsland railway township of Garfield since it was established in 2016.
Impodimo Living and Giving is an unrivalled homewares and lifestyle boutique store stocking products as unforgettable as our name.
The Garfield Hotel is a great place to meet up with your friends, and even meet some of the locals. A newly renovated bar and bistro area are some of the great facilities available at The Garfield Hotel.
Michelle founder & owner of Ultimate Indulgence specialises in Cosmetic Tattooing. She recognises that every client is unique, so each tattooing procedure is customised to the client's individual facial structure.
Country Style Meats is a family owned business for approx 25 years. Top quality meat which is sourced from the lush pastures of the Gippsland region.

Kids and adults alike are sure to utter squeals of delight at the range as they step through the door of the old-fashioned country-town lolly shop.
Brewsters
Foodstore & Cafe
Brewsters is open 7 days a week for Breakfast and Lunch. Brewsters can supply you with most of your daily shopping needs; from fresh fruit and vegetables to cage free eggs and fresh bread.
Welcome to Garfield Hair Creations. A full service boutique hair salon with an expert hair stylist to help you stay abreast of the latest trends in beauty and hair.
Garfield Local Post Office
Something most people don't realise is that the Garfield Post Office is not just a post office! It also has a variety of envelopes in all sizes; stationery supplies; printer ink cartridges; SD cards and USB Sticks of varied capacities.
Your local chemist, Garfield Pharmacy, provides a wide range of health products and professional services to keep you happy and healthy all year round.
Quality Saddlery and Riding Wear at Great Prices. Visit our Garfield shop for a great shopping experience or browse and buy online.
Counsellor located in a quiet private setting in Garfield. The practice also offers a range of other modalities.
Shop our large range of labels for Ladies and Children's Fashion Clothing, Accessories, Shoes and Giftware!
EAT IN OR TAKE AWAY
We aim at providing a balanced and generous range of authentic Thai cuisine, and strive to perfect every item.
What better way to introduce Unlock Real Estate than to use the words of our clients - committed, dedicated, knowledgeable, patient and tenacious.
The Garfield Picture Theatre is a wonderful venue to see all your favourite shows. With a musical tribute show held each month and other entertainment throughout the year… the theatre is the hub of entertainment for the area.
Dog Wash & Grooming. We offer a premium dog grooming service with award winning groomers. Your pets are treated like our own and experience premium products.

Cannibal Creek Bakehouse & Cafe
Cannibal Creek Bakehouse & Cafe in Garfield is the vision of David and Kane, who saw an opportunity to enrich Garfields cafe scene with barista made coffee and sourdough breads baked fresh daily.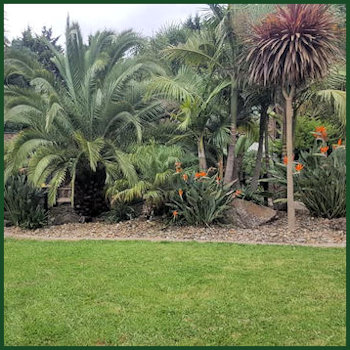 Specialises in lawnmowing both residential and small acreage blocks. Also Commercial and Industrial work. Fussy and reliable.

Gold & Silversmith. My work is largely in sterling silver and I aim to create quality original work of simple design and every piece is unique because it is made by hand.
An Australian owned electrical business that carries out all aspects in the electrical trade. Our expertise includes all aspects of Home Electrical work and we also specialise in Commercial and Industrial Projects.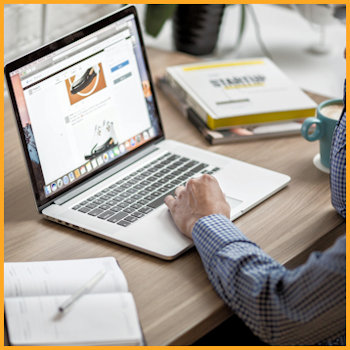 Website Creation with the motto "Keep it simple but looking good." We provide you with a world class website. Our websites are simple yet effective. Easy to read and easy to navigate.
Family owned and operated. We supply our customers with fresh produce grown from our own farm and when this is not possible we are dedicated to supporting local grown seasonal produce.
We are dedicated to giving you the very best of Coffee, with our focus on Quality Customer Service, Reliability and Dependability. Our main focus is Arabica Coffee.
Celebrating Christmas in Garfield?
Please support our local businesses.
We would like to take this opportunity
to wish you all a
Joyous and Safe Festive Season
Our Community Service Highlight
Garfield Community Association