Please be sure to visit
our amazing local traders
Click on bottom of any picture to view more details
Celebrating Christmas in Garfield?
Please support our local businesses.
We would like to take this opportunity
to wish you all a
Joyous and Safe Festive Season
To supply Garfield residents and visitors alike with current and up-to-date information through the Garfield Community Website.
Listing as much information and helpful links about our lovely town, its services; shops; restaurants and much more.
Maintain an up-to-date Event Calendar with events held in Garfield and District.
No more trying to find a particular business or service, it's all right here at your fingertips.
Browse through all of our site and if there is something missing please contact us so we may include it.
Current Garfield Weather Details
Latest News - Courtesy SBS
Garfield Christmas Festival 2023

The annual Garfield Christmas Festival is on Friday, 15th December 2023,
from 5.00pm - 9.30pm in Main Street & the Garfield Footy Oval, Garfield.
With free entry, this family-friendly event has plenty of fun for the kids. Enjoy live music + entertainment, kids' activities, food trucks, a street parade, late-night trading, street markets, and even a visit from Santa, plus much more!
Head down to the Footy Oval from 8.00pm to enjoy more entertainment and Fireworks!
Proudly supported by the Garfield Community Shop, Cardinia Shire Council, Victorian Government and the Garfield Community Association.
West Gippsland Rail Towns
Food & Wine Festival - 2024
Sunday, 3rd March 2024
Here we will introduce you to our local Sponsor Businesses. They will update you with their latest views on what's happening in their business, their future plans and their views on the area's future in general. We hope you will enjoy reading these features on a regular basis. Updates will be available on our Facebook page. Please check our archive for previous features.
The Quilters Closet
The Quilters Closet is a leading destination for quilting fabrics, offering a wide variety of materials, prompt on-line service, and a commitment to excellent customer service. Founded by Tracey Tabinor, the business has grown from an online store to a physical presence in Garfield, Gippsland, catering to the diverse needs of sewing and quilting enthusiasts.
This community website is only made possible through the generosity of our sponsor and supporter businesses.
Thank you for supporting our local businesses as much as possible.
Please browse through our Sponsor Businesses and click the "more details" button to view their full listing.
The Garfield Picture Theatre is a wonderful venue to see all your favourite shows. With a musical tribute show held each month and other entertainment throughout the year… the theatre is the hub of entertainment for the area.
Garfield's very own Bookshop. Huge range of new and used books for all generations and tastes. Drop in and have a browse or just have a read in one of the comfortable rooms.
Cannibal Creek
Bakehouse & Cafe
Cannibal Creek Bakehouse & Cafe in Garfield is the vision of David and Kane, who saw an opportunity to enrich Garfields cafe scene with barista made coffee and sourdough breads baked fresh daily.
FLOOR MAINTENANCE - FLOOR SANDING - FLOOR POLISHING
Dustless sanding and coating of timber floors, decking and stairs.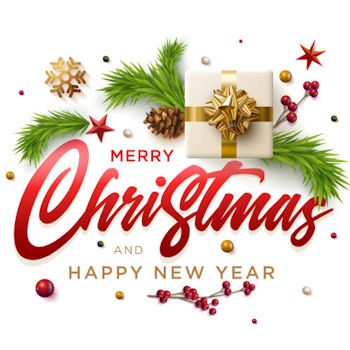 Helping your business to run smoother.
I will partner with your business to take on your administration tasks, so you can concentrate on the running of your business.
Excellent Patchwork Products
Whether you are a seasoned pro, or your first time picking up a sewing needle, The Quilter's Closet will be able to provide you with the advice and products you need to produce an excellent quilt that will last for years.
Buddha & Birdcage Nursery
Discover an abundance of succulents and cacti that are a perfect addition to any garden; at prices you won't believe!
Chris specialises in lawnmowing both residential and small acreage blocks. Also Commercial and Industrial work. Fussy and reliable.
For all your advice and support in:
Property Law - Wills & Estates
Commercial Law - Litigation
Keep your family COOL this summer.
Have your Air Conditioning unit serviced before the summer rush.
Gold & Silversmith. My work is largely in sterling silver and I aim to create quality original work of simple design and every piece is unique because it is made by hand.
An Australian owned electrical business that carries out all aspects in the electrical trade. Our expertise includes all aspects of Home Electrical work and we also specialise in Commercial and Industrial Projects.
Moy-Yan Neighbourhood House
Welcome to Moy-Yan Neighbourhood House (previously Bunyip & District Community House). We are a not-for-profit community based Incorporated Association providing a positive, safe and inclusive environment where the community can come together to engage in activities, programs and find support to enhance community connections, health and social wellbeing.
Family owned and operated. We supply our customers with fresh produce grown from our own farm and when this is not possible we are dedicated to supporting local grown seasonal produce.
Rural Supplies - Stock Feed - Hardware - Fencing & Gates
We are dedicated to giving you the very best of Coffee, with our focus on Quality Customer Service, Reliability and Dependability. Our main focus is Arabica Coffee.
Local wine and food made by hand from the ground up. Award-winning, single estate cool climate wines by Pat and Kirsten Hardiker
A registered homebased cake making business located in Garfield.
Specialising in bespoke cakes for all events. Cakes, cupcakes, personalised shortbread cookies & sweet boxes.

Ozz Organic is 100% locally owned and made in Garfield, Victoria. We pride ourselves on having operated for over 10 years supplying our products throughout Australia.
Impodimo Living and Giving is an unrivalled homewares and lifestyle boutique store stocking products as unforgettable as our name.
The Garfield Hotel is a great place to meet up with your friends, and even meet some of the locals. A newly renovated bar and bistro area are some of the great facilities available at The Garfield Hotel.
Michelle founder & owner of Ultimate Indulgence specialises in Cosmetic Tattooing. She recognises that every client is unique, so each tattooing procedure is customised to the client's individual facial structure.
Your Award Winning Butcher


Our BONELESS HAM was awarded best in the Region it was then able to be entered into the State titles & then went on to win Gold. We were so happy having the Best in the State of Victoria and now it has been awarded at the Australian Meat Industry National awards as the 2nd Best Boneless Ham in Australia… we came second walking away with a Silver cup .
Kids and adults alike are sure to utter squeals of delight at the range as they step through the door of the old-fashioned country-town lolly shop.
Brewsters
Foodstore & Cafe
Brewsters is open 7 days a week for Breakfast and Lunch. Brewsters can supply you with most of your daily shopping needs; from fresh fruit and vegetables to cage free eggs and fresh bread.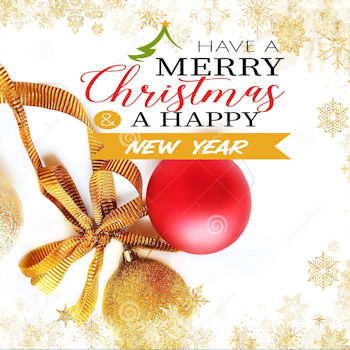 Garfield Local Post Office
Something most people don't realise is that the Garfield Post Office is not just a post office! It also has a variety of envelopes in all sizes; stationery supplies; printer ink cartridges; SD cards and USB Sticks of varied capacities.
Autumn is here and it's time to get your Flu Shot.

Drop in and see our friendly staff for all your Autumn needs.
The Garfield Community Shop is a voluntarily run shop selling second hand goods at reasonable prices.

Our shop is like your old-fashioned Op Shop packed full of great bargains.
Quality Saddlery and Riding Wear at Great Prices.

Visit our Garfield Shop for a great shopping experience or browse and buy online.
Counsellor located in a quiet private setting in Garfield. The practice also offers a range of other modalities.
** NEW TO GARFIELD **


A little something for the Soul

We have you covered at The Spirit Orb for all your Crystals and Holistic gifts.

* Crystals
* Insence * Candles
* Holistic Products
* Jewellery * Gifts
Shop our large range of labels for Ladies and Children's Fashion Clothing, Accessories, Shoes and Giftware!
EAT IN OR TAKE AWAY
Now open with a fresh menu and a couple new dishes added

Opening back up our usual hours
Wed- Sunday 5pm- 8pm

Call for pick up - 0476 979 907
What better way to introduce Unlock Real Estate than to use the words of our clients - committed, dedicated, knowledgeable, patient and tenacious.






Community Bank Bunyip & District not only gives you access to award-winning financial products and services, we're also committed to returning profits to our local communities.
Garfield Community Website Inc acknowledges the Traditional Custodians of the land on which we trade. We respect and honour Aboriginal and Torres Strait Islander Elders both past and present and further acknowledge the important role that Indigenous peoples continue to play within our communities.